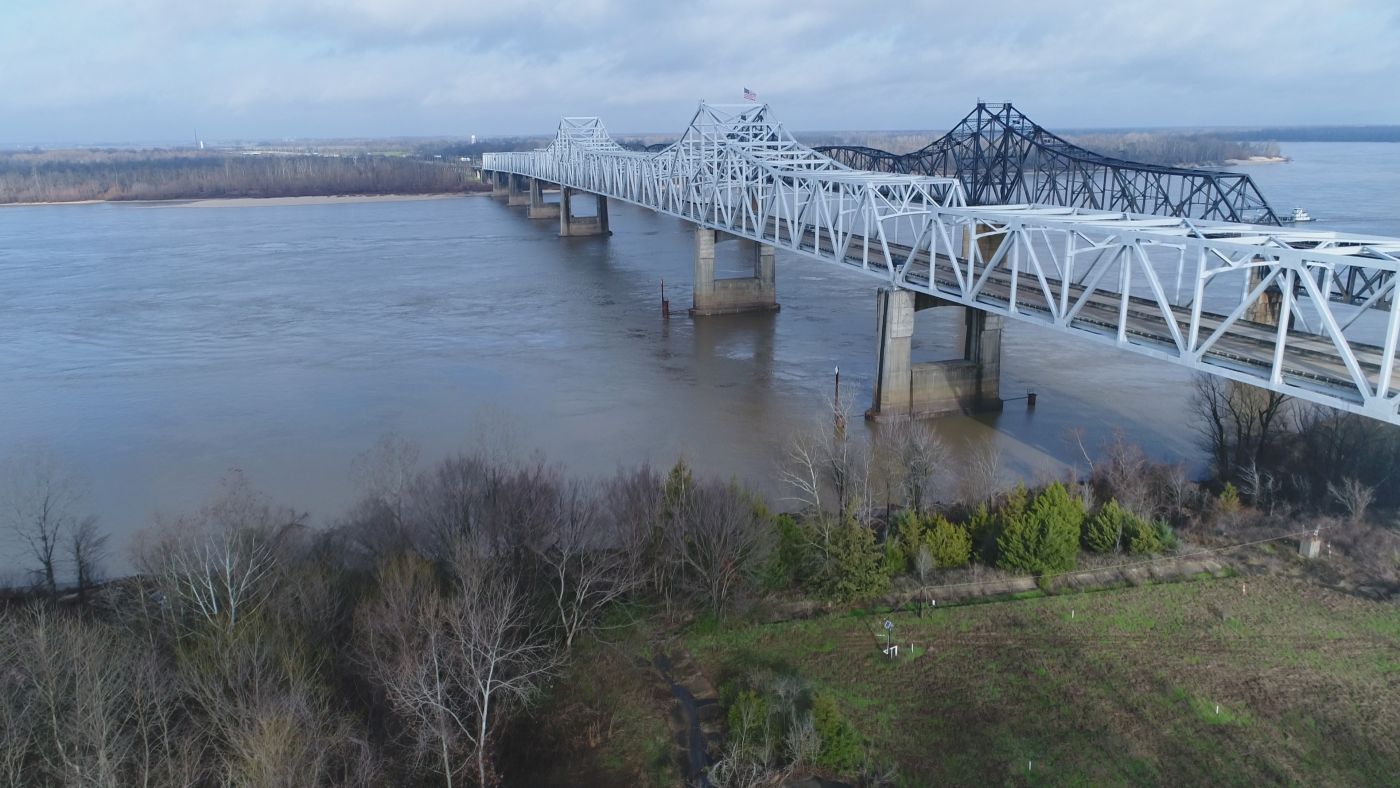 January 23, 2017 11:50 am
7 Comments
This bridge near Vicksburg, Mississippi, was built as part of the Interstate I-20 highway project. Due to the configuration of the river and the existing US-80 bridge, safe river navigation demanded that the I-20 bridge had to be built either right next to the existing US-80 bridge, or it would need to be at least a mile and a half downstream. The decision was made to build the new bridge next to the old bridge. This decision forced a key design element in that the piers of the new bridge had to match the spacing of the piers on the old bridge. This was to allow barge tows to sail straight through both structures without having to zigzag. While the two bridges look similar, the new bridge has a simpler design based on fewer but heavier structural members.
• River Elevation: 49 Feet.
• Highway: I-20.
• Daily Traffic Count: 28,200 (2003).
• Bridge Type: Continuous Steel Truss Through Deck.
• Length: 12,974 Feet Overall, 870 Foot Longest Clear Span.
• Width: 60 Feet, 4 Lanes.
• Navigation Channel Width: 846 Feet.
• Height Above Water: 116 Feet.
• Date Built: Opened February 14, 1973.
Video shot by Tampa Aerial Media . Stock Footage from Tampa Bay to the USA. Full Copyrights to this video available $100. We will email you a mp4 without the graphics.
Categorized in: Uncategorized
This post was written by Randy Markham