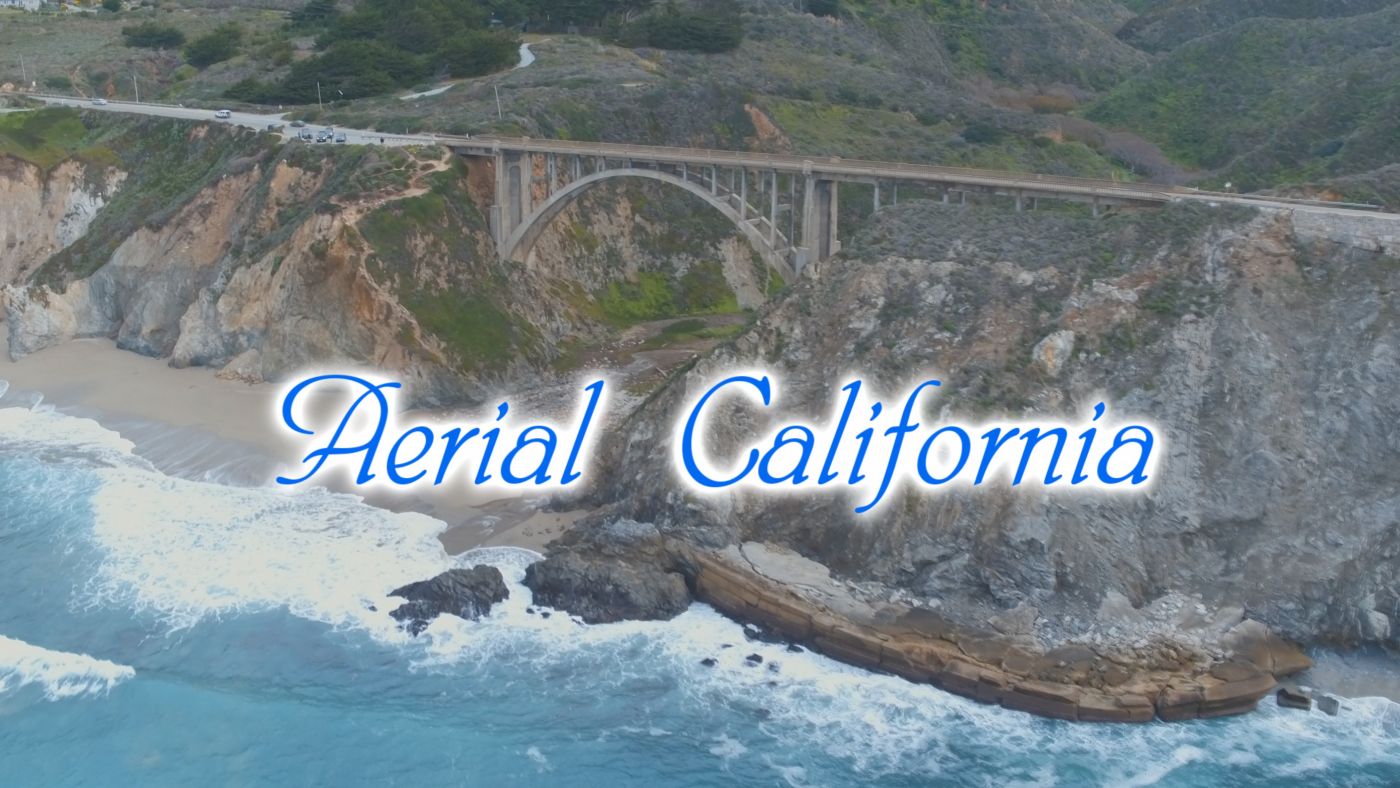 July 5, 2018 11:32 am
Comments Off

on Aerial of California

Our Aerial of California from the beaches of San Diego up the coast to San Francisco and then east to Sacramento & Lake Tahoe.
We start at Pacific Beach in San Diego and shoot and many of the popular beaches on the California Coast. We shoot the famous Torrey Pines Golf Course, then go up to Capistrano Beach. In Orange County shot Newport Beach & Huntington Beach. Just north of Los Angeles we continue at Ventura Beach then to Santa Barbara which is one of the unique citites that has both a Sunrise and a Sunset over the ocean. Also in Santa Barbara County we shoot Refugio State Beach and El Capitan State Beach. As we approach Northern California with aerials of both the Bixby Creek Bridge and the Rocky Creek Bridge, symbolic landmarks of the Pacific Coast Highway as well as being in several movies. The weather did not cooperate in Northern California which in the 10 days we were there, we only had about 3 hours of sunshine. In San Francisco shot the Bay Bridge, The Embarcadero, Pier 39 and Fisherman's Wharf. We headed east to Sacramento, but the weather was pretty gloomy. We wanted to shoot alot around the Gold Country in Auburn and the foothills of the Sierra Nevadas, but the weather only got worse with lots of rain and mud slides. We were still able to shoot the Forest Hill Bridge in Auburn, but would have preferred it to be sunny. We had planned 3 days in Lake Tahoe but only spent one night, and only had about a 15 minute period where the rain and snow lighten up so that we could get the drone up. We'll be making another go around for California in February of 2019 and hoping to get much better weather.
Before that next California Video, we will be doing a Video for the Great Lakes States starting late July of 2018.
For Stock Footage of this video or any of our videos see https://tampaaerialmedia.com/ or contact Info@TampaAerialMedia.com .
Categorized in: Uncategorized
This post was written by Randy Markham