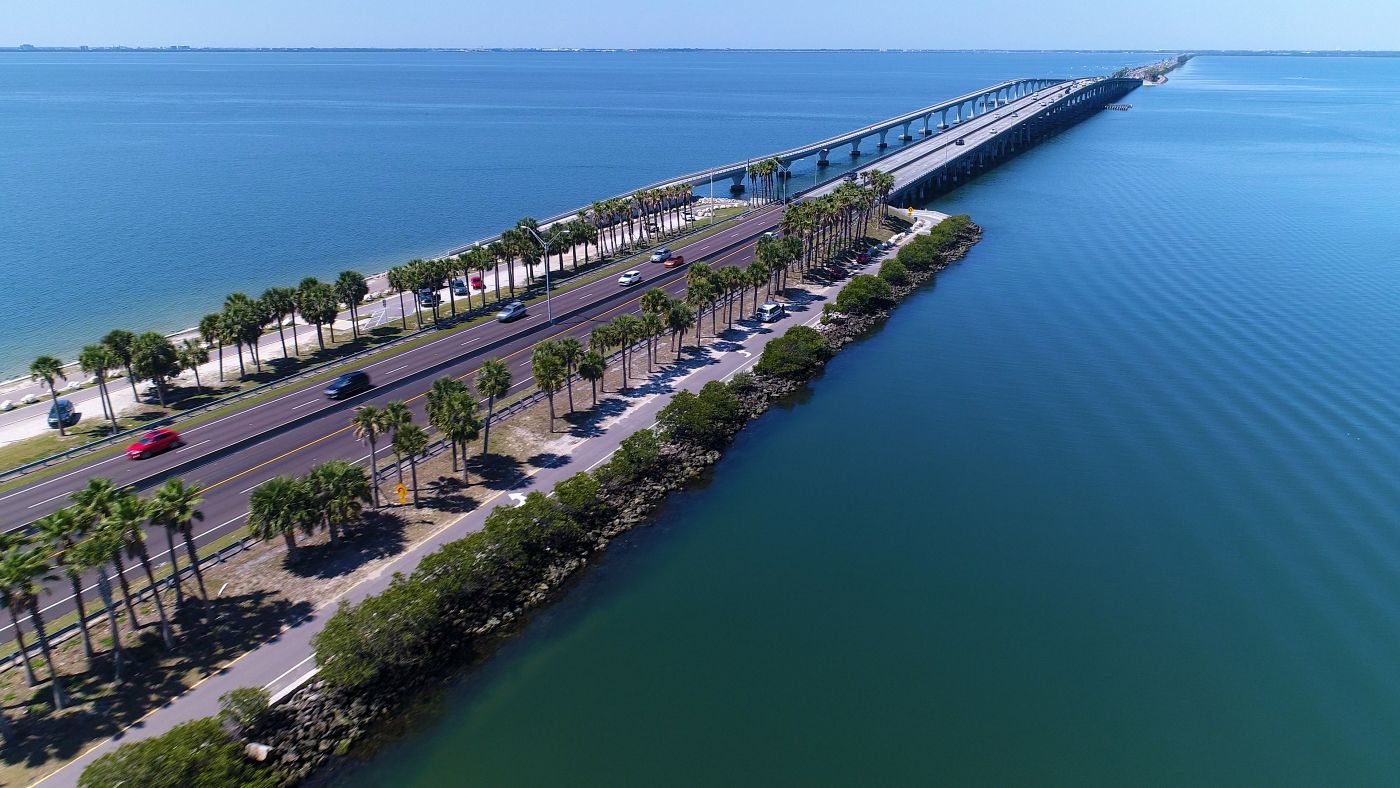 June 27, 2019 3:56 pm
Comments Off

on The Bridges of Tampa Bay by Boat
For licensing or purchasing stock footage in this video contact Randy at info@TampaAerialMedia.com
We take a tour boat powered by a Mercury Pro XS 115 with a mavic 2 pro drone exploring the major bridges of Tampa Bay.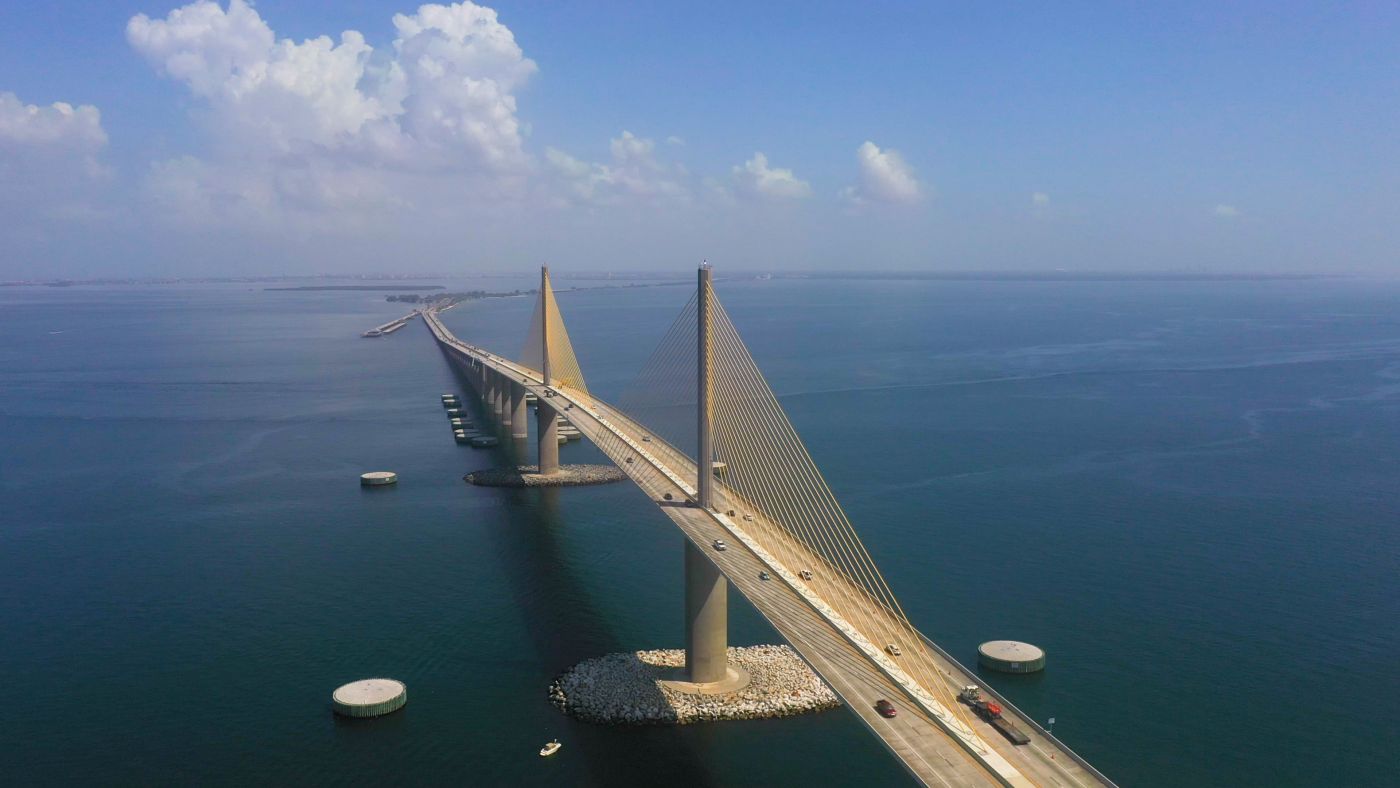 The Sunshine Skyway opened in 1987. 7 years after a freightline knock out 1000 feet of the old Skyway bridge on a foggy morning of May 9th, 1980 sadly killing 35 people who were unaware of the missing segment of bridge. Construction began in 1982 at a cost of 244 million. It took 5 years to build, very rapid construction considering the size of the bridge. It is over 4 miles long. The cables descending from 2 towers are set in the middle of the bridge so that mortorists would always have an unimpeded view of the bay. This bridge is 190 feet above the water allowing ships to safely pass underneath. The bridge connects St Petersburg (Pinellas County) with Bradenton (Manatee County), however the middle of the waterway is owned by Hillsborough County.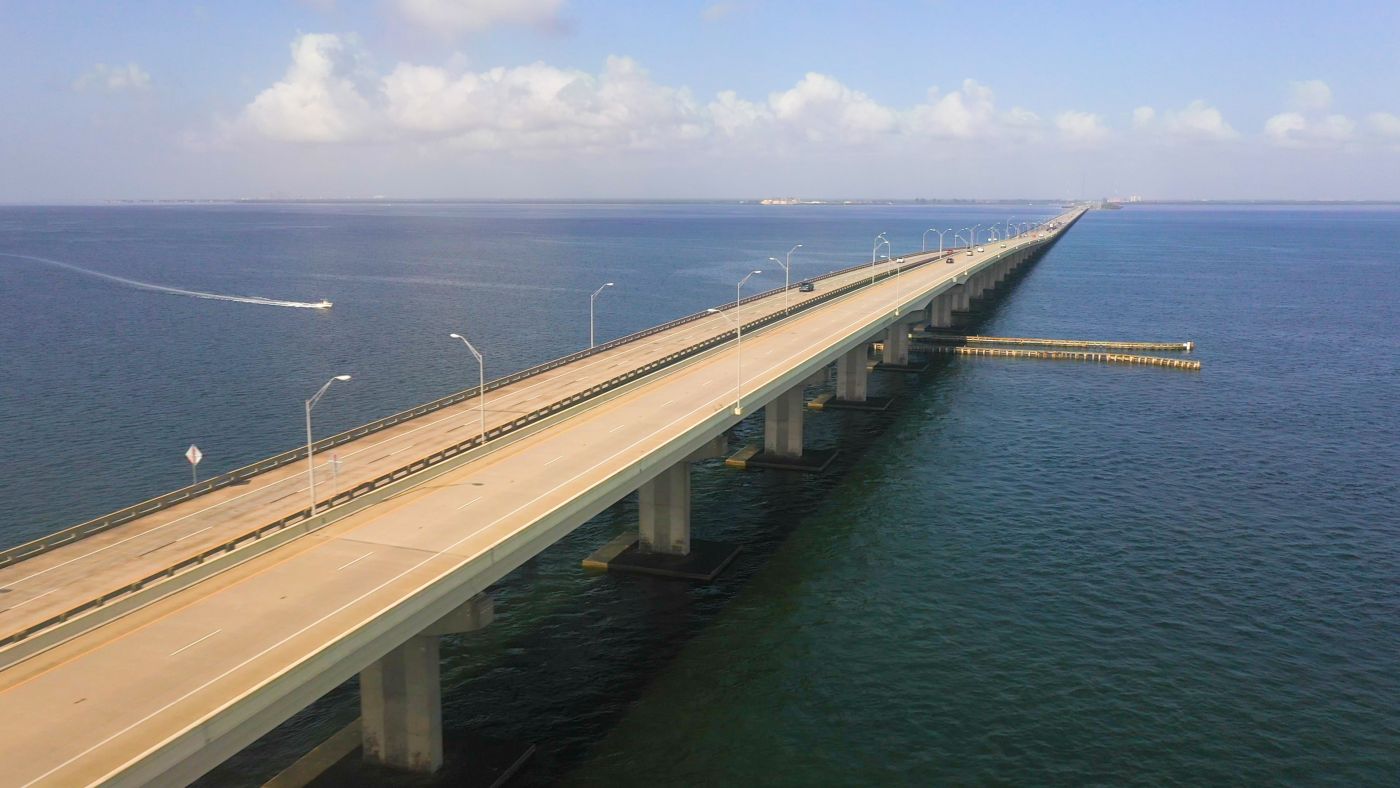 The Gandy Bridge almost 3 miles long Connects South Tampa with St Petersburg. The original 2 spans of the Gandy Bridge was built in 1924. One Span demolish in 1975 with the 2nd Span, you used to be open for pedestrians and bicyclist until 2016 when it was demolished as well. The 3 span is the lower level span you see built in 1975 and the 4th span being the higher level span opened in 1997,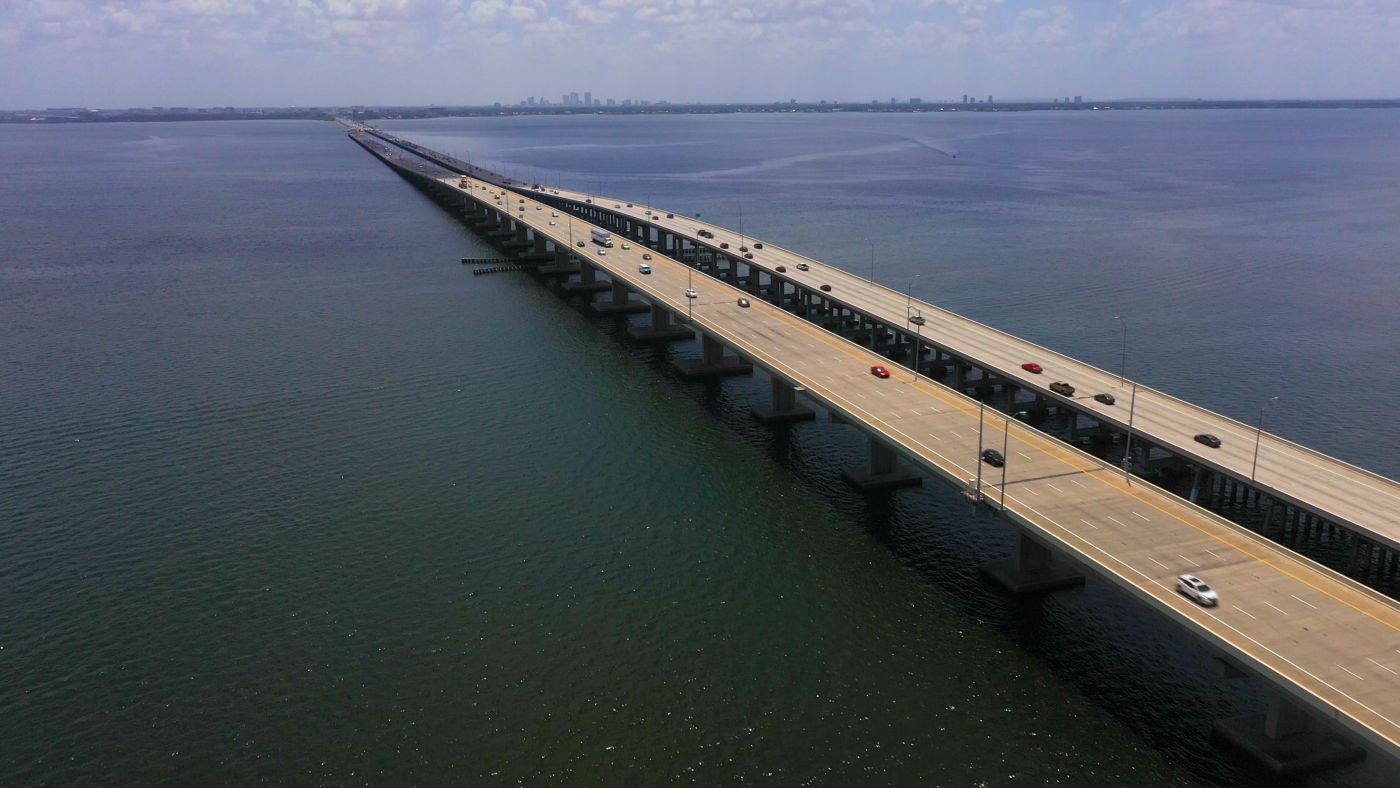 The Howard Franklin is I-275, was named after the businessman who proposed the building of it. It opend in 1960 with 2 lanes in each direction, one span and no median barrier, With no emergency Shoulders it was proved to be dangers and was nicked named 'Howard Frankenstein". With the Skyway disaster in 1980 more traffic burden was placed on this bridge and it was clear it needed to be expanded. The southbound span opened in 1990. Today the Howard Franklin speedway has 4 lines in both directions.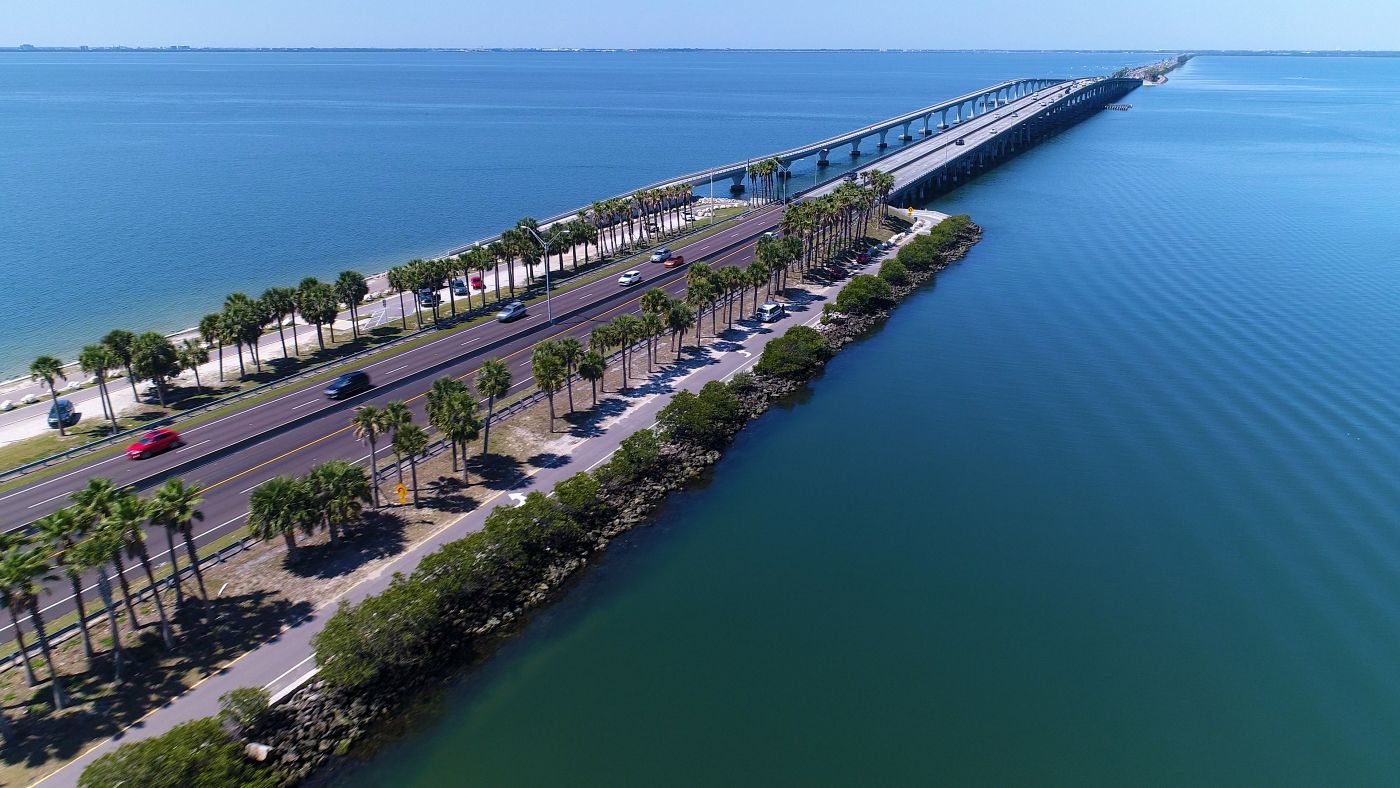 The Courtney Campbell Causeway, highway 60 is not only a bridge from Tampa to Clearwater, but it provides a popular recreation area, beaches as wells a bike path, the Corney Campbell Trail which is 10.5 miles long the only path which allows you to completely cross Tampa Bay on bike or on feet. The Causeway open in 1934 originally called the Davis Causeway, named after Ben T Davis the owner of the local dredging company who help begin the process of building the cause way. The beach on the Causeway is now named after him, but the causeway itself renamed in 1948 after a US Representative, Clearwater Beach resident who spearheaded efforts to make needed repaires and a beautification project.
Categorized in: Uncategorized
This post was written by Randy Markham